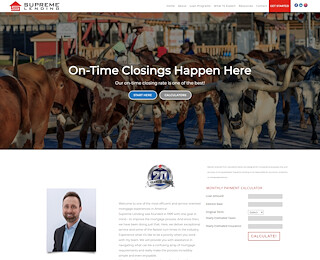 You've found your dream home and the future looks bright- until the bank rejects your application for a loan. It's not too late to speak with a mortgage lender in Colleyville, TX who can help you get a loan. Elite Team specialists can help you get approved for a loan to buy the home you love. Why not call us right now?
Guest post authors include:
Speak with a pro from
Bay Mountain Capital
about private real estate loans in Texas to find out everything you need to know about obtaining a hard money loan. If you need funding fast for an investment, we'll help you qualify for a short term loan with a quick and easy closing to ensure you don't miss out on an investment opportunity.
Are you looking into debt management solutions? Consider UmbrellaDebt when searching for a way to consolidate multiple high interest payments, so you can keep more of what you earn each month. If you feel as though you're drowning in debt, there's a program available to help you reclaim your financial freedom.
Umbrelladebtrelief.com
Ready To Soar?
Join Our Elite Team
Get Started
Find A Loan Officer
Email Us
EliteTeam@SupremeLending.com
Phone Numbers
Bastrop: 512.646.6080
Colleyville: 817.424.5995
Flower Mound : 469.955.9315
Greenville: 469.661.0227
McKinney: 469.246.1100
Plano: 972.918.0404
Sulphur Springs: 903.650.8022